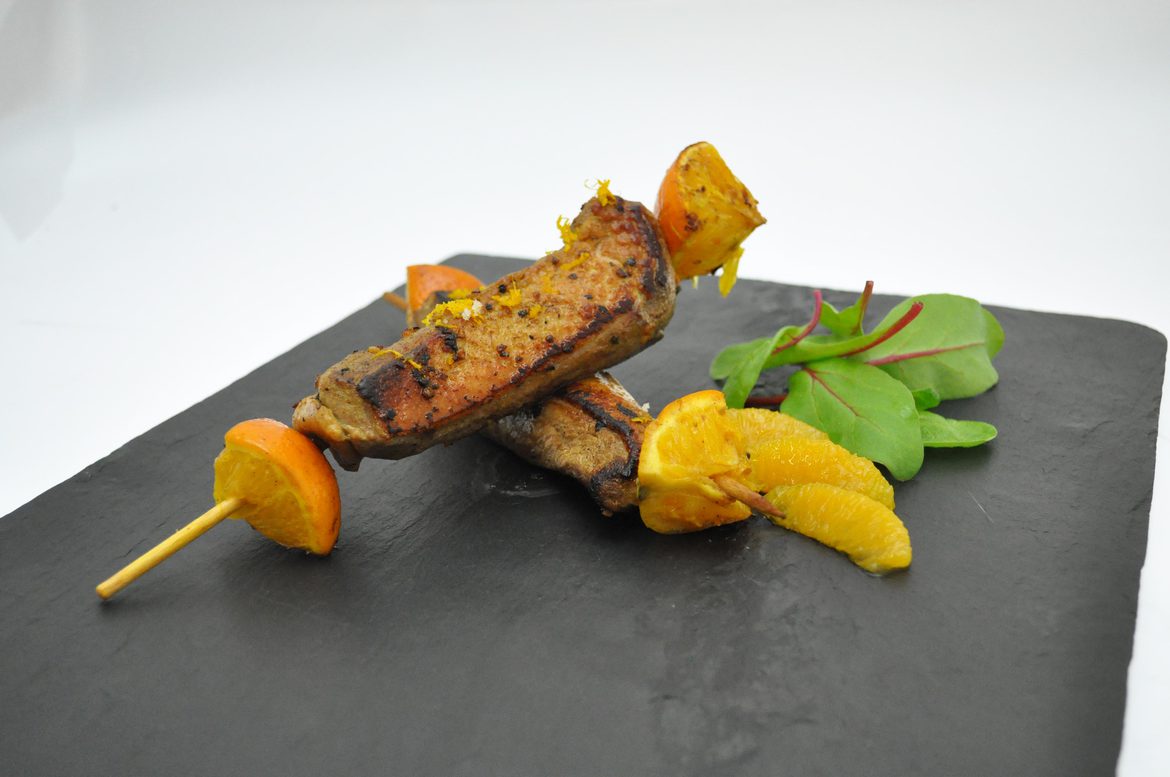 Duck Fillet Skewers with Apricots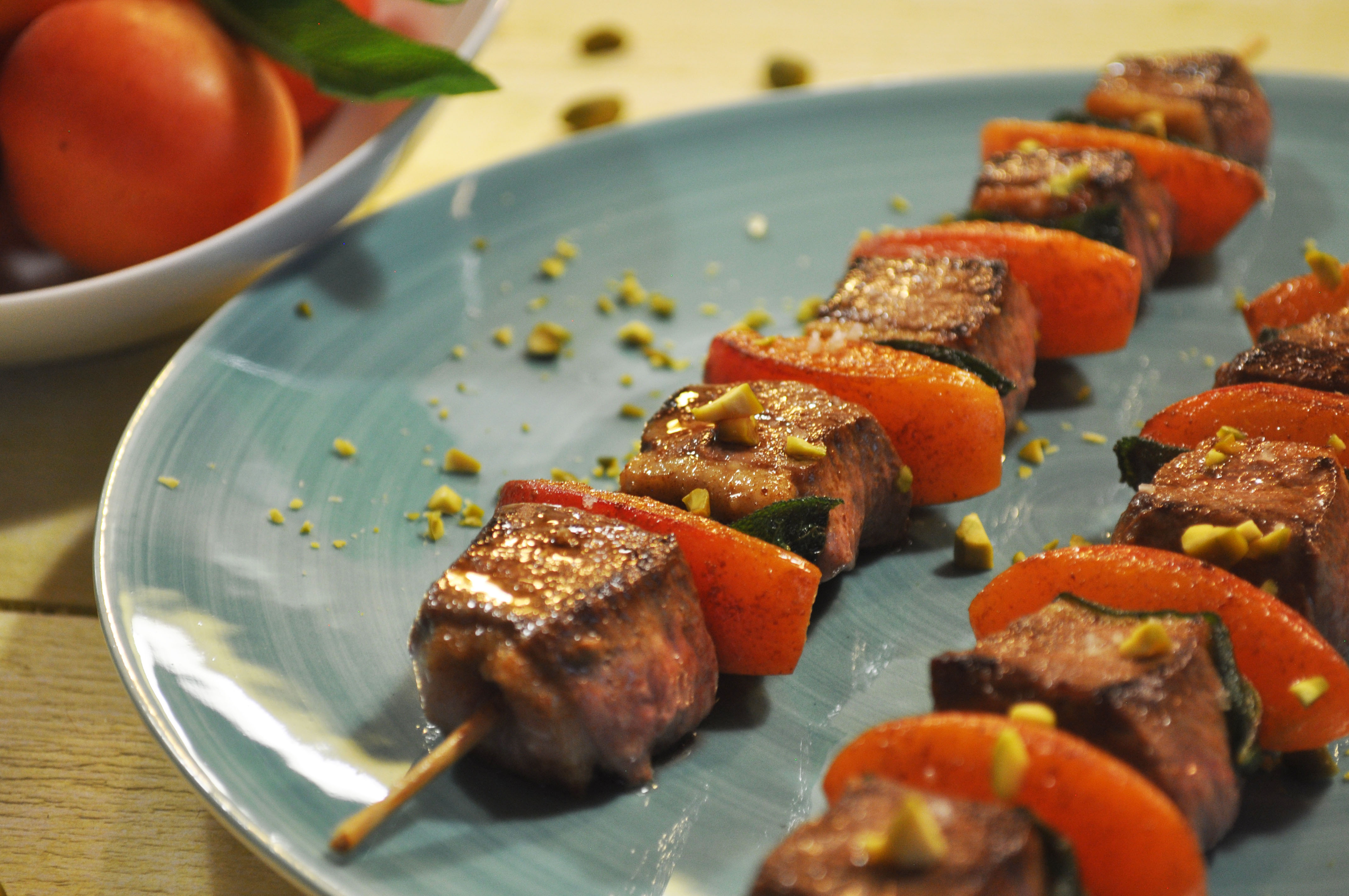 Preparation time :
10 minutes
Ingredients
6 fresh apricots
Sage leaves
Crushed pistachios
Salt and pepper
Preparation
Cube the duck fillet and cut the apricots into thick slices.
Crush the pistachios with a kitchen knife and set them aside in a small bowl.
Assemble the skewers, alternating between duck, apricot and sage.
In a non-stick pan or on the grill, cook the skewers for 2 minutes on each side, and then salt and pepper them.
After cooking, sprinkle the pre-crushed pistachios partially on top of the skewers.