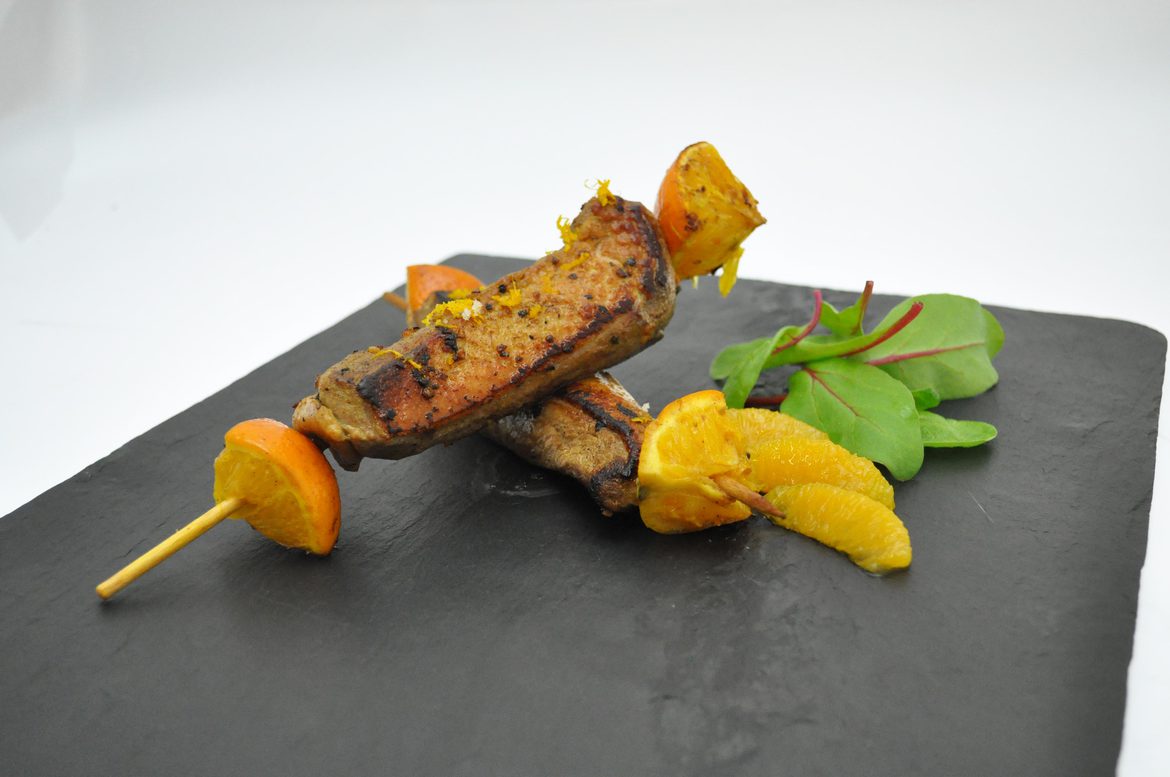 Fresh Duck Foie Gras Ravioli
Preparation time :
15 min
Ingredients
4 fresh pasta squares
½ green cabbage, shredded
4 pieces Ernest Soulard stir-fry foie gras
50 g jar of Ernest Soulard lightly-cooked whole duck foie gras
50 g liquid cream
1 egg
Salt and pepper
Preparation
Boil the shredded cabbage in water and set aside.
Beat the egg in a small bowl and brush onto the fresh pasta squares.
Place a piece of stir-fry foie gras in the middle of each square and season with a little salt and pepper.
Fold over each square and pinch closed at the edges. For round ravioli, use a pastry cutter, carefully centered on each square before cutting
Cut up the foie gras into chunks and simmer with the liquid cream in a saucepan, over low heat.
Remove from the stovetop, mix together and pour through a conical strainer to remove any lumps. Add salt and pepper, then set aside and keep warm.
Boil the foie gras ravioli in salted water for 3 minutes.
Place the shredded, cooked cabbage on the plate and then arrange the cooked foie gras ravioli on top. Drizzle with the foie gras sauce.
Enjoy while they're hot.