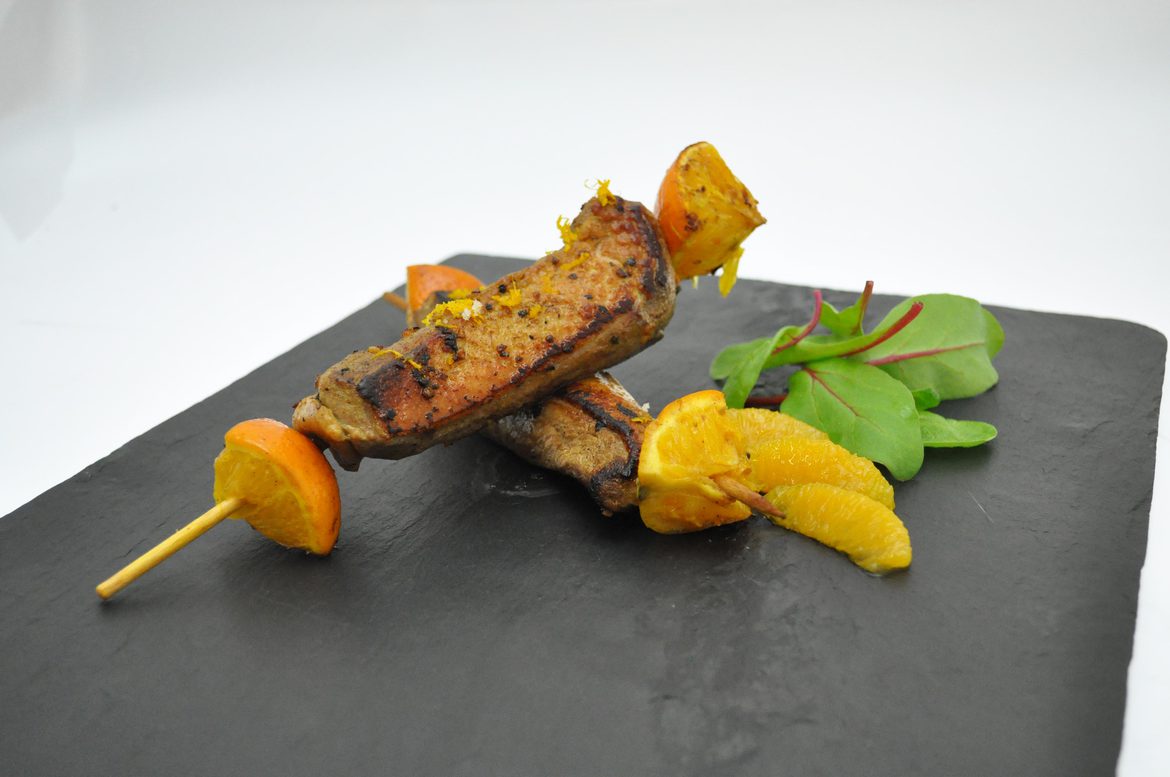 Duck foie gras escalope pan-fried with mojette beans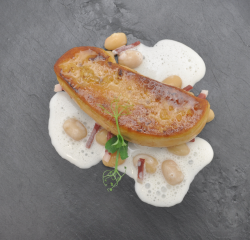 Ingredients
2 escalopes Ernest Soulard duck foie gras
100 g mojette beans (white beans from Vendée)
1 piece smoked duck breast
40 g thin-sliced smoked duck breast
20 cl liquid cream
1 carrot
1 onion
2 garlic cloves
1 bouquet garni
1 pinch coarse salt
Salt
Pepper
Preparation
Cook the mojette beans, piece of duck breast, carrot, onion, garlic and bouquet garni in a saucepan of water, for about 2 hours.
Drain the beans and keep half of the mixture warm.
Mix the other half of the mixture with the cream. Season.
In a non-stick pan, add the duck foie gras escalopes and cook for 3 minutes on each side. Season.
Arrange the first half of the mojette beans in a plate, add the sliced duck breast and lay out the foie gras escalopes. Pour the hot bean cream over the top.
Enjoy.