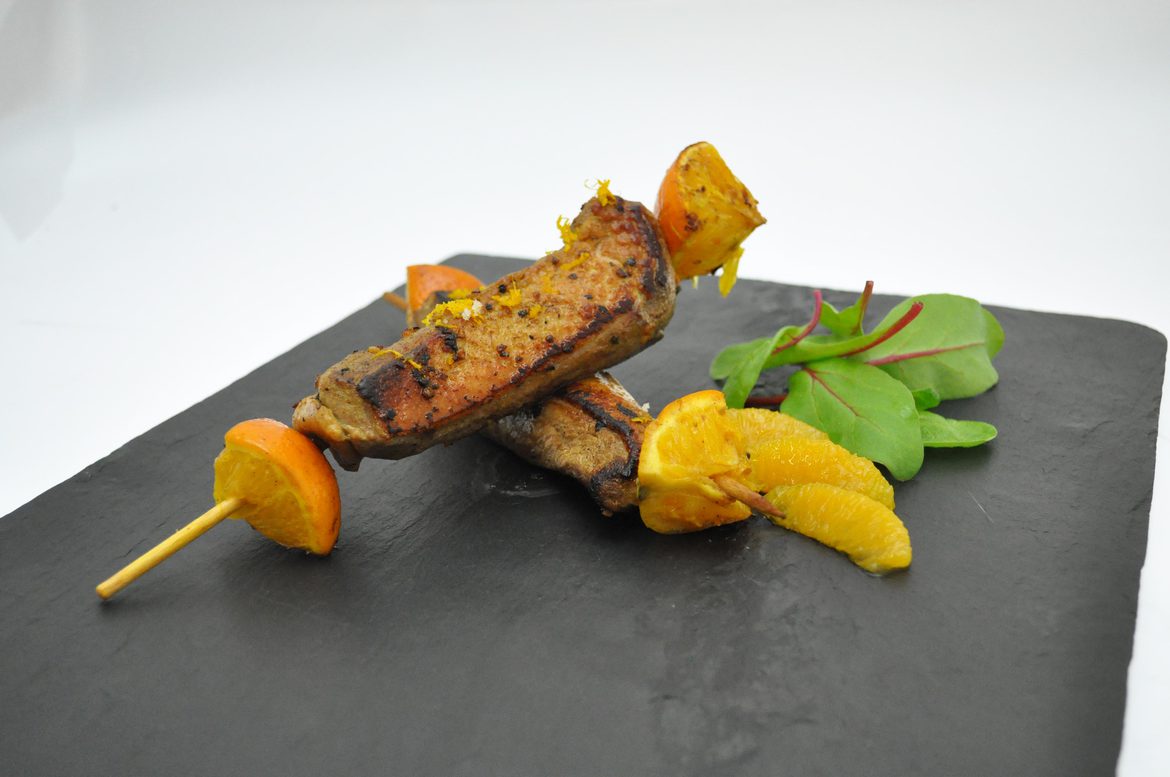 Duck hearts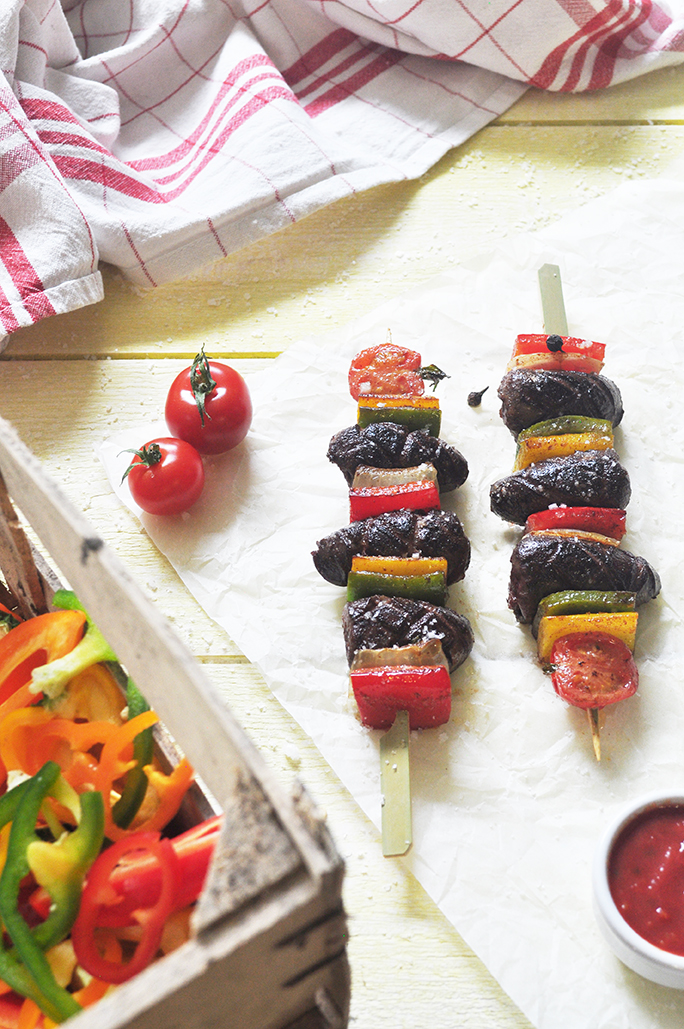 Preparation time :
20 minutes
Cooking time :
10 minutes
Ingredients
1 red, green and yellow pepper
8 cherry tomatoes
1 onion
Tomato sauce
Salt / ground pepper
4 skewers
Preparation
Split hearts in half without separating them.
Roughly chop red, green and yellow peppers and onion into chunks. Place a few chopped peppers in a small bowl and set aside for sauce.
Cut cherry tomatoes in half.
Assemble kebabs by alternating hearts, peppers, onion and cherry tomatoes.
Season with salt and pepper and cook on the grill for 10 minutes.
For tomato and pepper sauce
Finely chop peppers previously set aside.
In a saucepan, sauté chopped peppers and tomato sauce over low heat.
Season with salt and pepper.