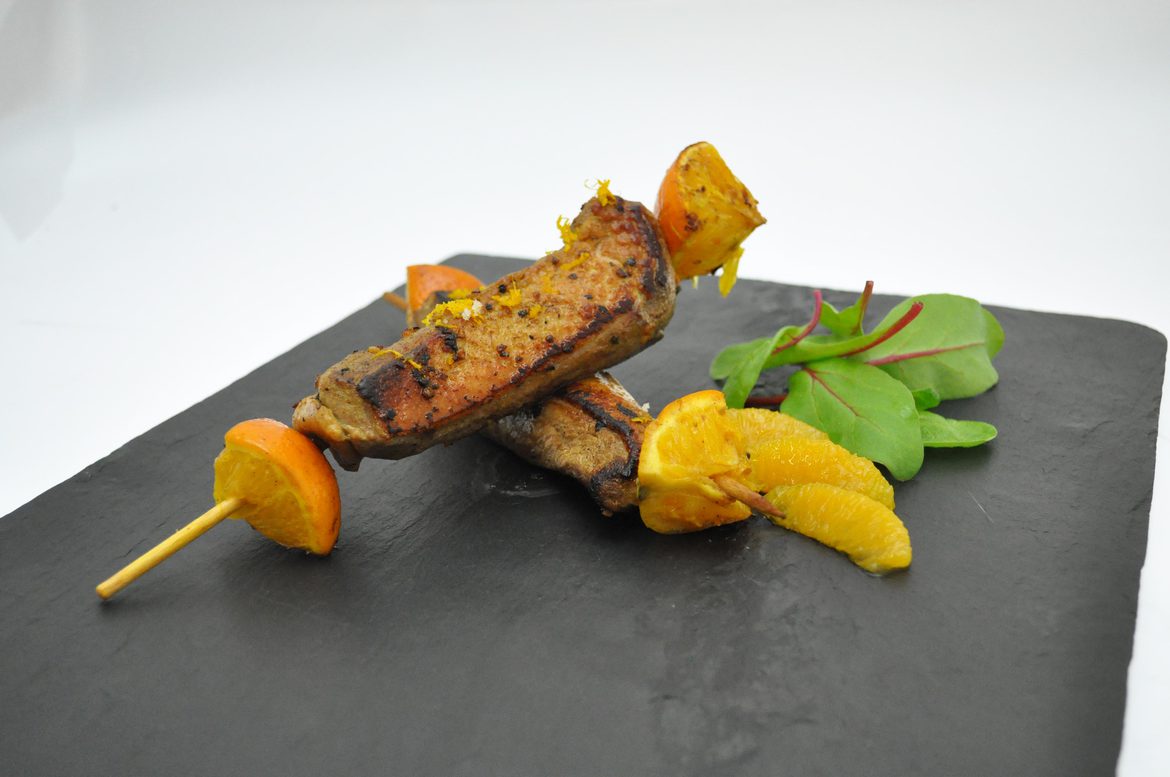 Duck foie gras escalopes with mango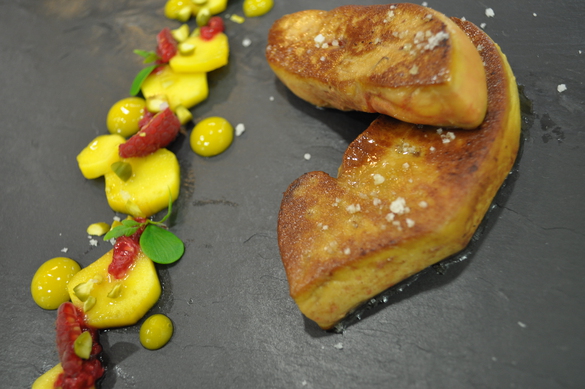 Preparation time :
15 minutes
Cooking time :
4 to 5 minutes
Ingredients
2 Ernest Soulard foie gras escalopes
1 half mango
3 raspberries
Crushed pistachios
Salt & ground pepper
Preparation
In a non-stick pan, add the duck foie gras escalopes and cook for 3 minutes on each side.
Add salt and pepper to taste.
Peel and slice the mango into rounds. Arrange them on a plate and add the raspberries and crushed pistachios.
On a plate, prepare the cooked escalopes.
Serve hot or cold.