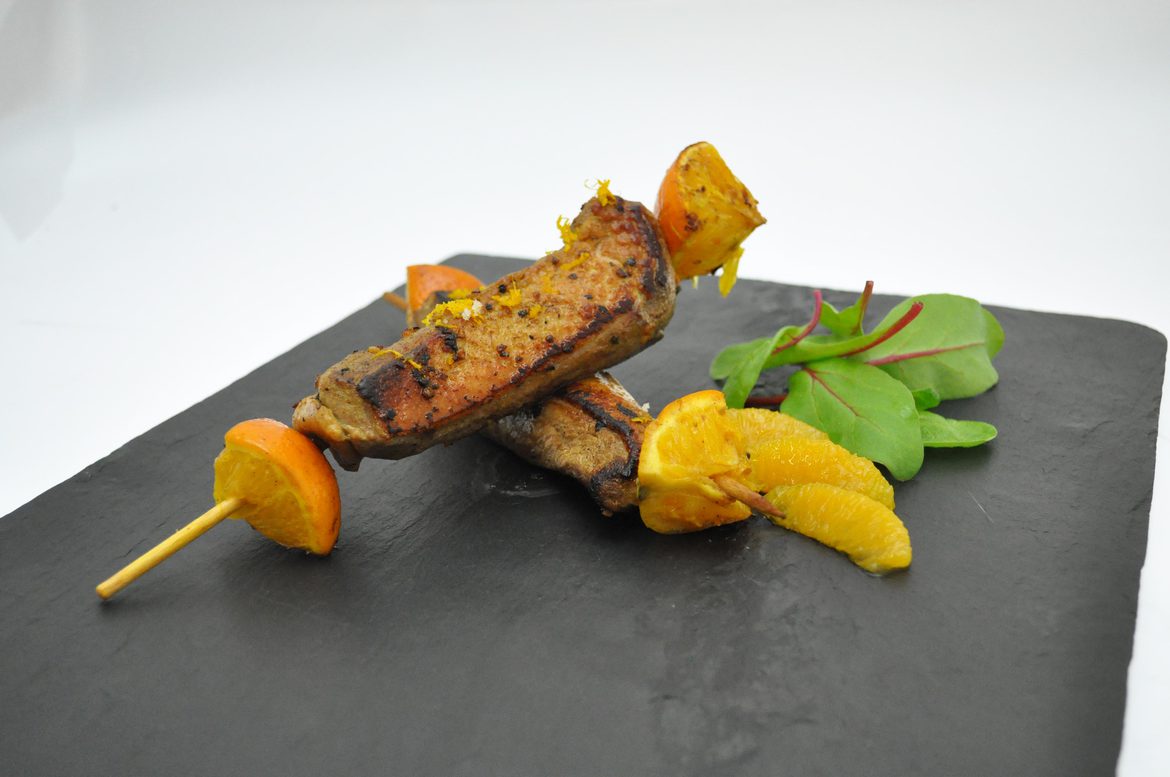 Duck liver bites with a duck heart salad and piquillos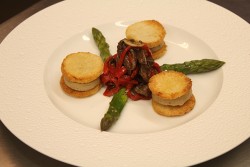 Ingredients
200 g duck liver
500 g duck hearts
Piquillo peppers
Asparagus
4 egg whites
Toasted sandwich bread
Olive oil
Herbes de Provence
Balsamic vinegar
Butter, salt, black pepper and Espelette pepper
Preparation
For the hearts, remove the main artery, cut them in four and cook in their fat.
Pour olive oil into a sauce pan and add thin-sliced garlic, savory and salt.
Place over a low flame (do not bring to a boil).
Cook for 1 hour (until tender).
For the liver, remove the remaining bile and cut in pieces.
Blend the liver, then add four egg whites, melted butter (about two ladlesful), salt and Espelette pepper.
Pour into flan molds.
Bake at 100°C (212°F) for 15 to 20 minutes.
For the sandwich bread, take a pastry cutter and cut small canapés out of the slices of toast.
For the piquillos, open them up, remove the seeds and cut into thin slices.
Drain the hearts and mix them with the piquillos.
Remove the flans from the oven.
Dip the asparagus tips into the olive oil in the saucepan.
ARRANGEMENT
Assemble the canapés: one piece of toast, one flan, one piece of toast.
Alongside them, serve the heart salad with piquillos and place two or three asparagus.