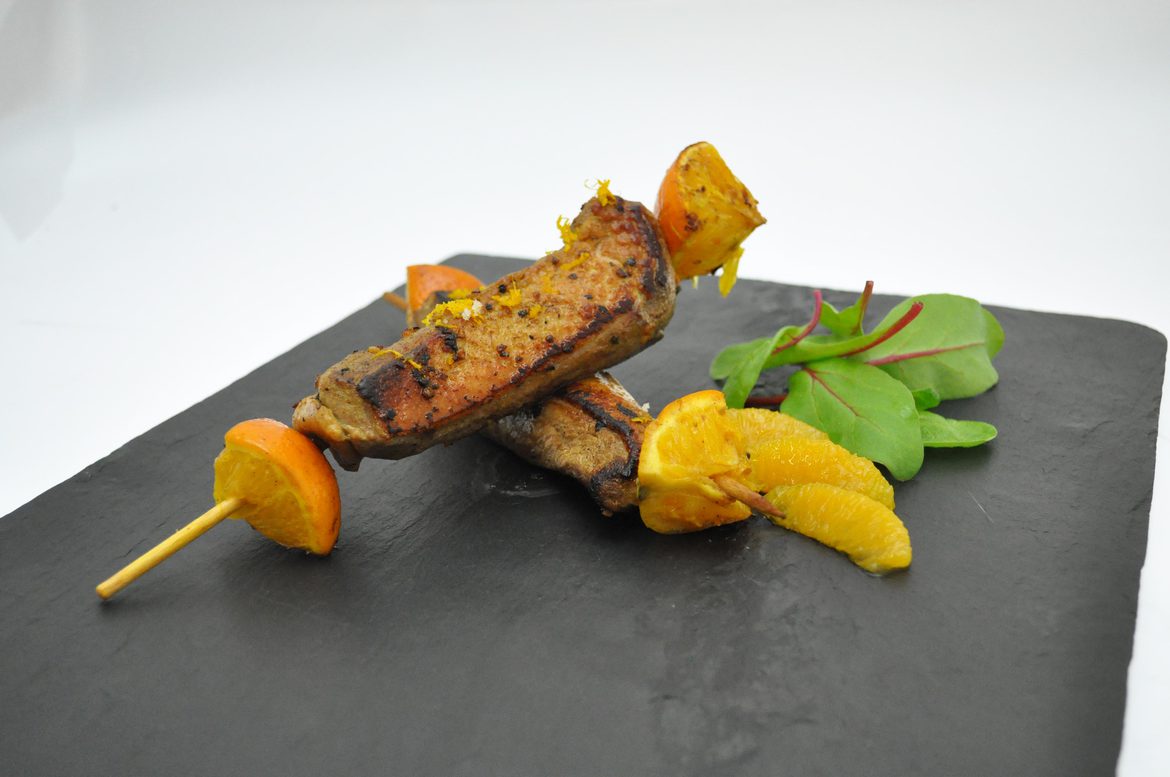 Foie gras centers with biscuits de reims and rose petals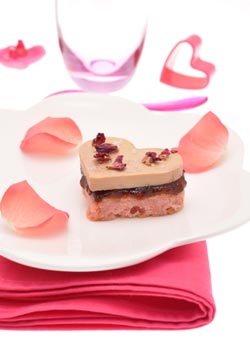 Ingredients
2 slices Ernest Soulard lightly-cooked duck foie gras
4 biscuits de Reims
50 g fig chutney
2 tsp rose liqueur
Dried rose petals
Fine sea salt
A heart-shaped cookie cutter
Preparation
Soak the biscuits in the liqueur
Arrange the biscuits next to one another and cut out hearts using the cookie cutter.
Use the cookie cutter to cut hearts out of the middles of the foie gras slices.
Cover the biscuits with chutney.
Place the foie gras hearts on the biscuits.
Sprinkle your hearts with rose petals.
Add a pinch of fine sea salt to each heart.
Serve with love...