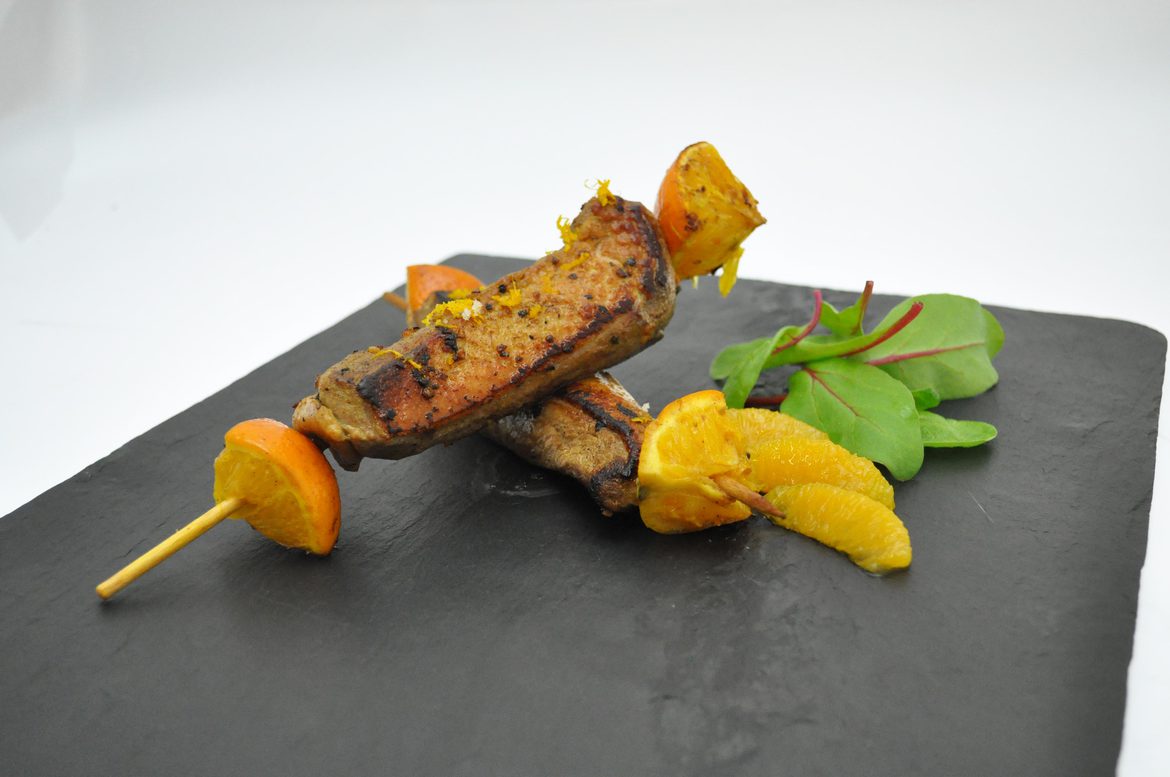 Stir-fried duck foie gras with figs, soy sauce and balsamic vinegar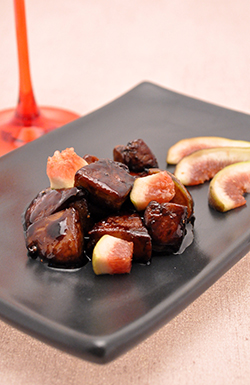 Ingredients
1 frozen duck
1 fresh fig
2/3 balsamic vinegar
1/3 soy sauce
Fig vinegar
Honey
Pepper from a mill
Preparation
Place the frozen duck directly in a very hot pan.
Pepper.
Brown the duck for about 4 minutes, stirring frequently.
Strain through a sieve.
Deglaze the pan with the balsamic vinegar, fig vinegar, soy sauce and honey.
Reduce.
Pour the duck and the diced fig into the reduction and coat well.