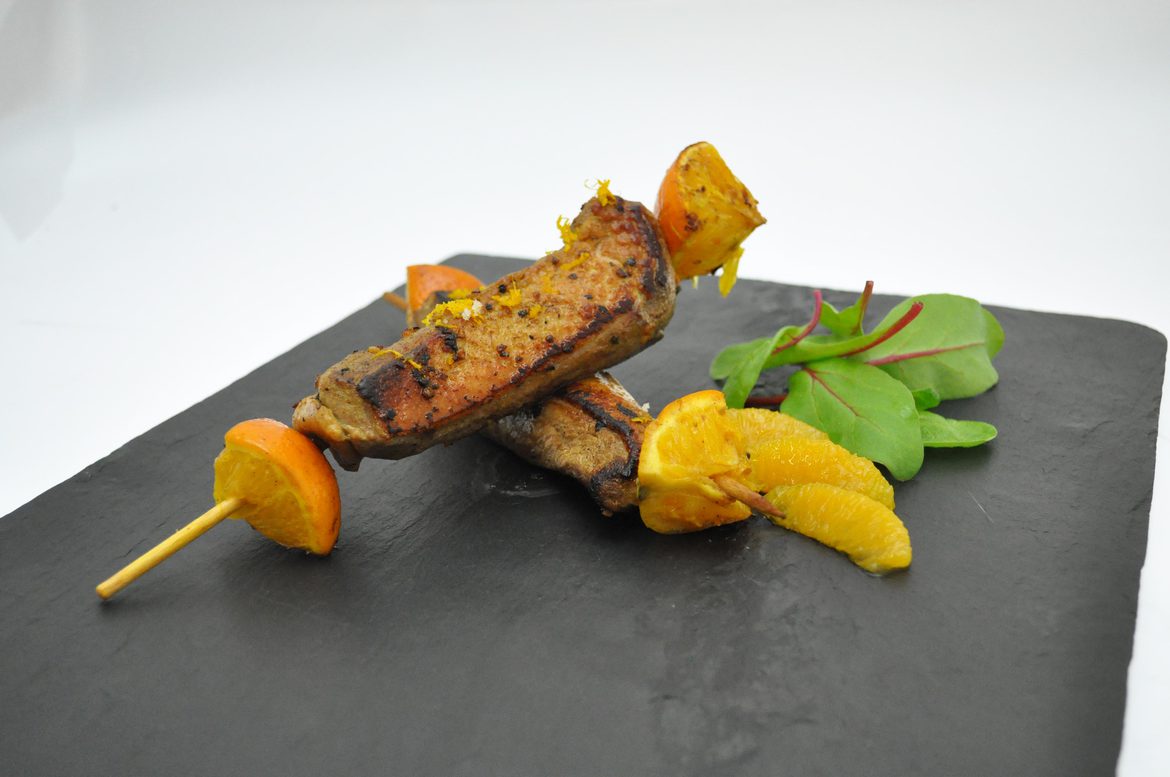 Mini duck confit burgers with duck foie gras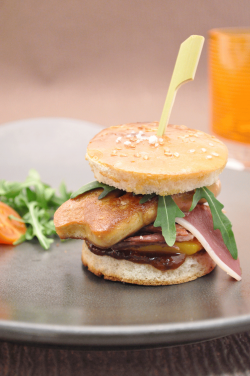 Ingredients
Ingredients for 1 burger:
1 hamburger bun
40 g Ernest Soulard skinless duck thigh confit
1 30 g escalope Ernest Soulard raw, frozen duck foie gras
2 slices Ernest Soulard smoked duck breast
Arugula
1 tsp fig chutney
1/4 slice mango
1 cherry tomato
Salt
Pepper from a mill
Preparation
Toast the bun.
Heat the duck thigh confit and the 1/4 slice of mango.
Salt and pepper the escalope of foie gras.
Place the frozen duck foie gras escalope directly in a very hot pan and cover.
Let the escalope brown and remove when done.
ARRANGEMENT :
Glaze bottom bun with fig chutney.
Add a mango slice, the skinless duck confit, the duck foie gras escalope, the slices of smoked duck breast, the arugula and, finally, the top bun.