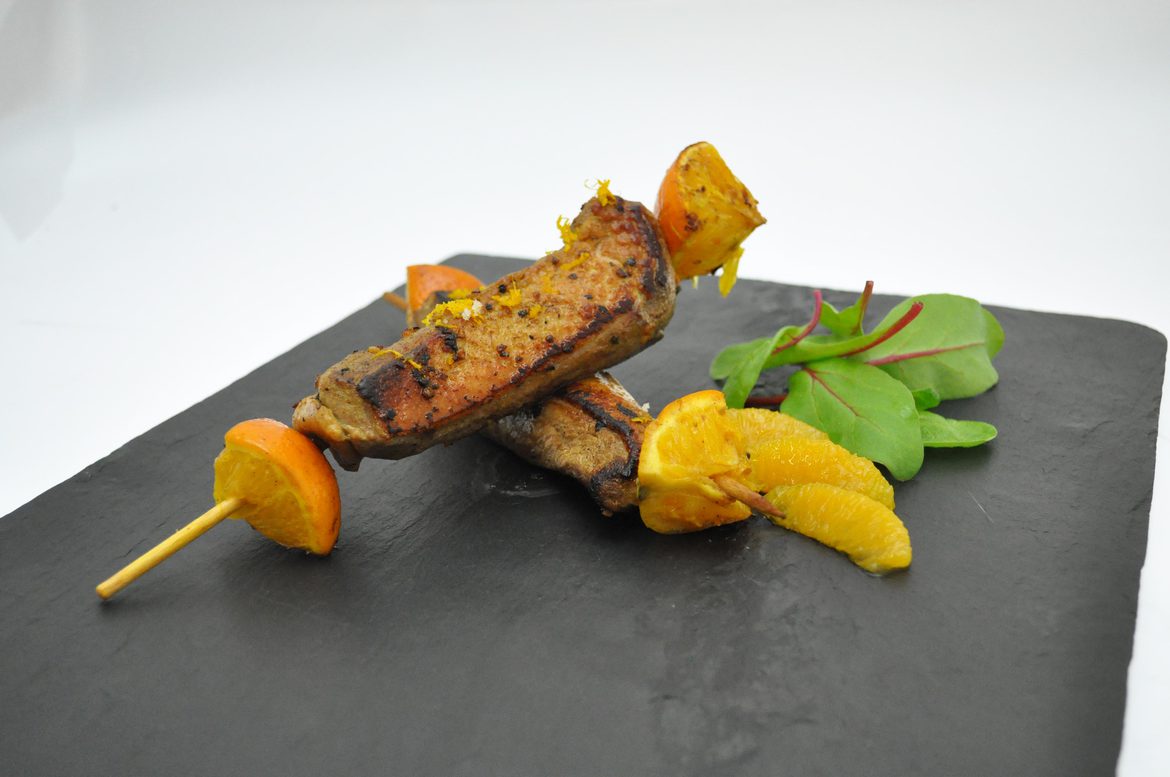 Duckling with grapefruit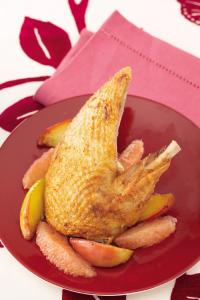 Ingredients
1 duckling (1.5 to 1.9 kg)
3 apples
2 grapefruits
20 g butter
15 cl dry white wine
10 cl apple vinegar
1 tsp turmeric
1/2 tsp crushed 5-pepper blend
Preparation
The day before, wash and peel the grapefruits, zest quickly and place the peels in the duckling, along with the salt, the 5-pepper blend, the apple vinegar and the turmeric. Wrap the duckling in plastic and refrigerate. Wrap the grapefruit flesh in plastic and refrigerate.
Two hours before cooking the duckling, take it out of the refrigerator and let it warm up. Preheat the oven 90 minutes before serving. Remove the duckling from the plastic wrap and place it in a large oven-safe pan. Lightly salt and pepper the exterior and add the white wine. Place in the oven and baste regularly while cooking.
After 40 minutes in the oven, wash the apples and cut them into quarters. Arrange them around the duckling, add butter and continue cooking. Cook for 60 to 80 minutes in total, depending on the weight of the duckling and its starting temperature.
Unwrap the grapefruit flesh and remove the segments with a knife. Set aside.
ARRANGEMENT :
Serve the duckling cut into pieces, with the quarter apples and the grapefruit segments.