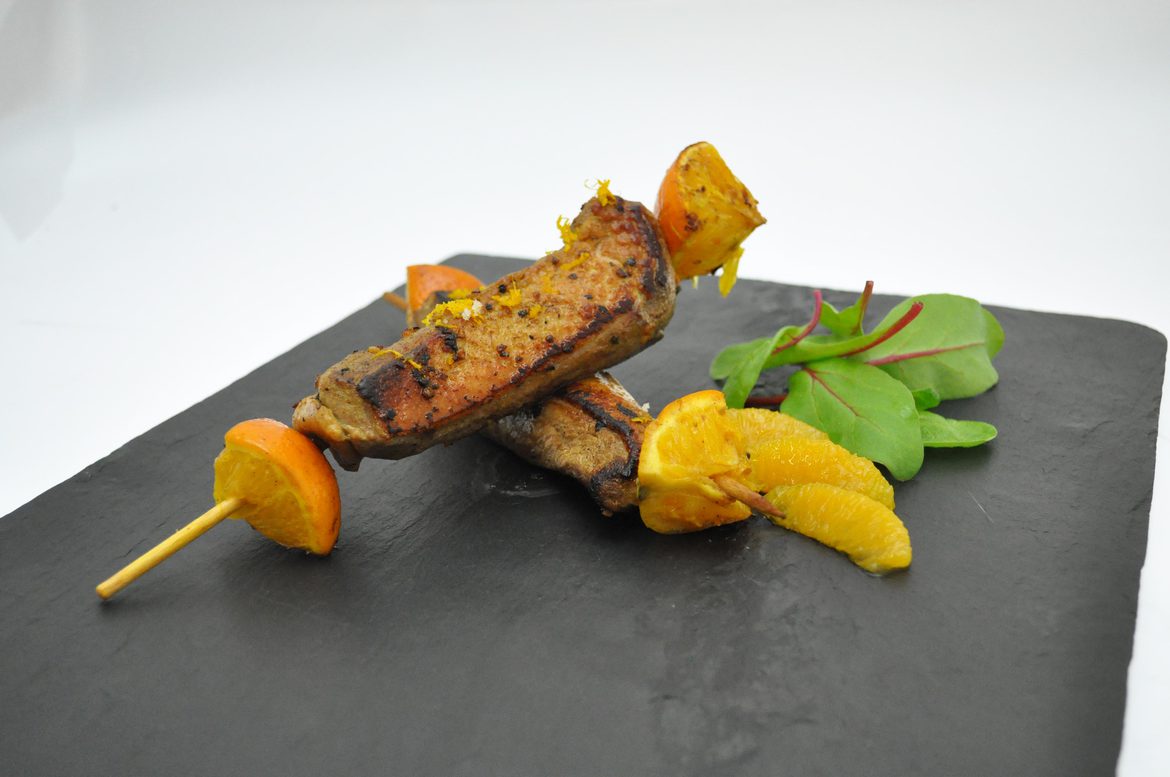 Duck thigh tajine with dried fruits and nuts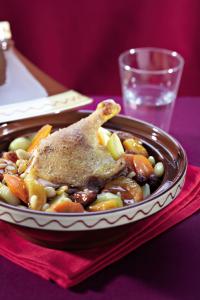 Cooking time :
45min à 1h
Ingredients
4 duck or duckling thighs
550 g potatoes
200 g carrots
2 onions
100 g dried apricots
70 g dates
50 g almonds
30 g pine nuts
50 g hazelnuts
2 tbsp honey
1 tsp cumin
2 tbsp peanut oil
Preparation
Peel the potatoes, onions and carrots. Cut the carrots diagonally and the potatoes in 1 cm thick slices. Cut up the onions and apricots and remove the seeds from the dates.
Brown the duck thighs in the tajine stew, with two tbsp peanut oil. Remove the thighs when golden brown, then cook the other ingredients in the stew for 5 to 10 minutes. Add the honey, cumin and 15 cl water. Place the duck thighs in the vegetables and simmer for 45 minutes to 1 hour. Serve hot.