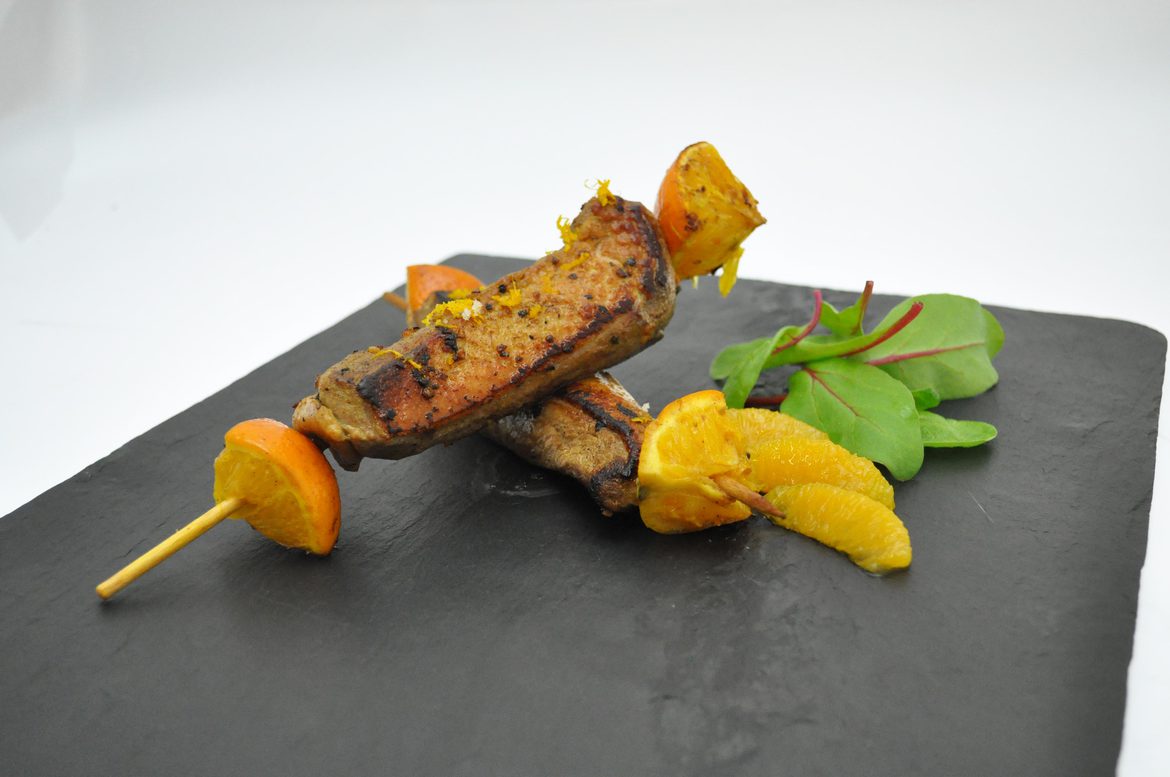 Foie gras escalope in gingerbread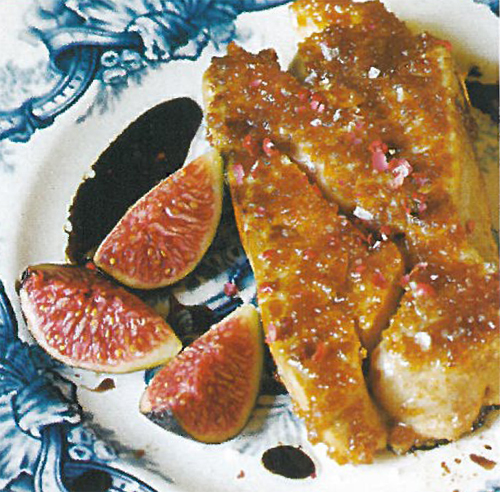 Ingredients
2 escalopes duck foie gras
6 slices gingerbread
2 tbsp balsamic vinegar
A few crushed pink peppercorns
Fine sea salt and pepper from a mill
Preparation
Puree the six slices of gingerbread in a blender, to reduce them to powder. Flavor both sides of the two slices of foie gras with fine sea salt and pepper. Next, coat those slices with gingerbread crumbs, pressing lightly with the fingertips to make the powder stick.
Arrange the breaded foie gras slices in a slightly heated non-stick pan (with no added grease) and cook for 4 to 5 minutes over a very low flame, making sure to flip them halfway through. Once cooked, set the foie gras slices aside on a paper towel.
Skim the fat from the pan, then deglaze with 2 tbsp balsamic vinegar. Reduce slightly over a gentle flame.
ARRANGEMENT :
Arrange the gingerbread-crusted foie gras escalopes on plates, sprinkle with a few grains of fine sea salt and a few crushed pink peppercorns, and drizzle a thin line of balsamic vinegar sauce around the edge of the plate.
TIPS FROM THE CHEF :
Serve and enjoy these foie gras escalopes in gingerbread as an hors d'oeuvre or a main course with pan-fried fruit (peaches, figs, apples, etc.) and a sweet wine, such as a Coteaux du Layon.