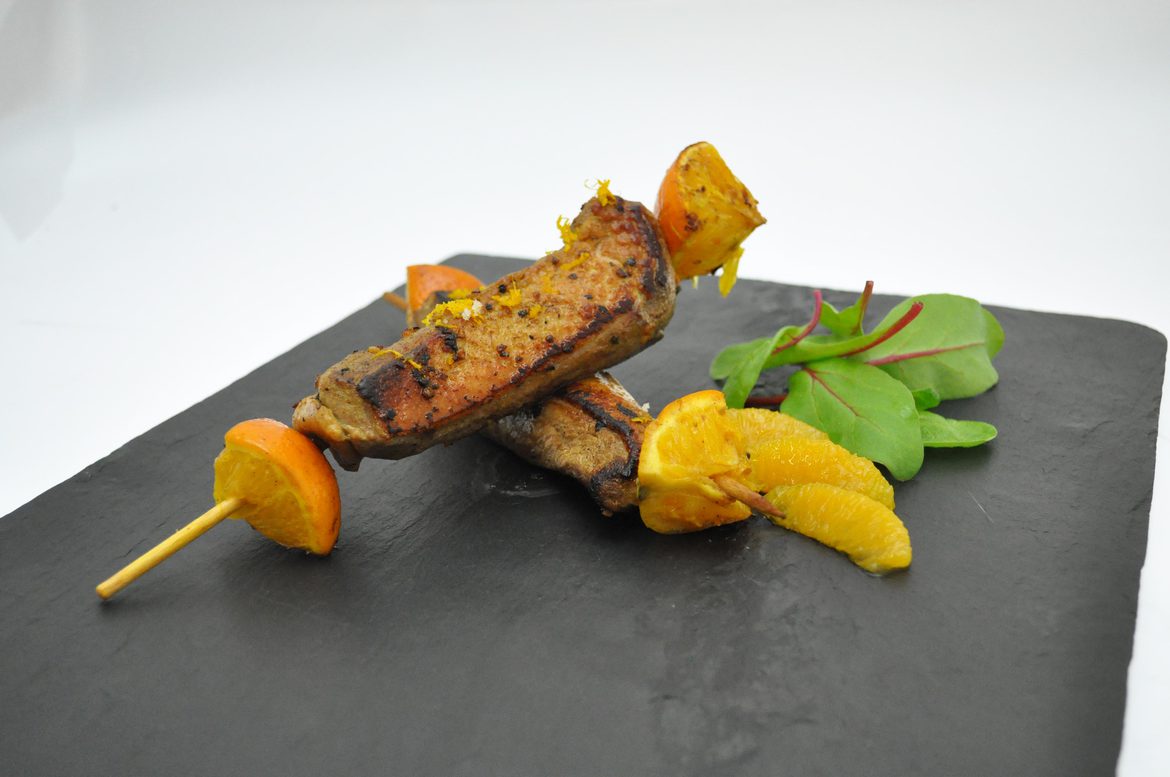 Duck fillet in green pepper sauce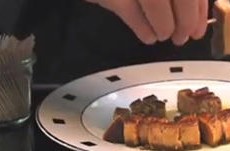 Ingredients
4 duck fillets
4 slices fat streaky bacon
2 tbsp butter
4 tbsp whisky
1 jar crème fraîche
Soy sauce
Green peppercorns
Salt and pepper
Paprika
Preparation
Season the four duck fillets with salt, pepper and paprika.
Cut the four slices of bacon into thin strips.
Heat 2 tbsp butter in a pan.
Cook two fillets on both sides.
Add the strips of bacon and brown very quickly.
Slowly add in 4 tbsp whisky.
Add meat juices, jar of crème fraîche and 1 tsp ground green pepper.