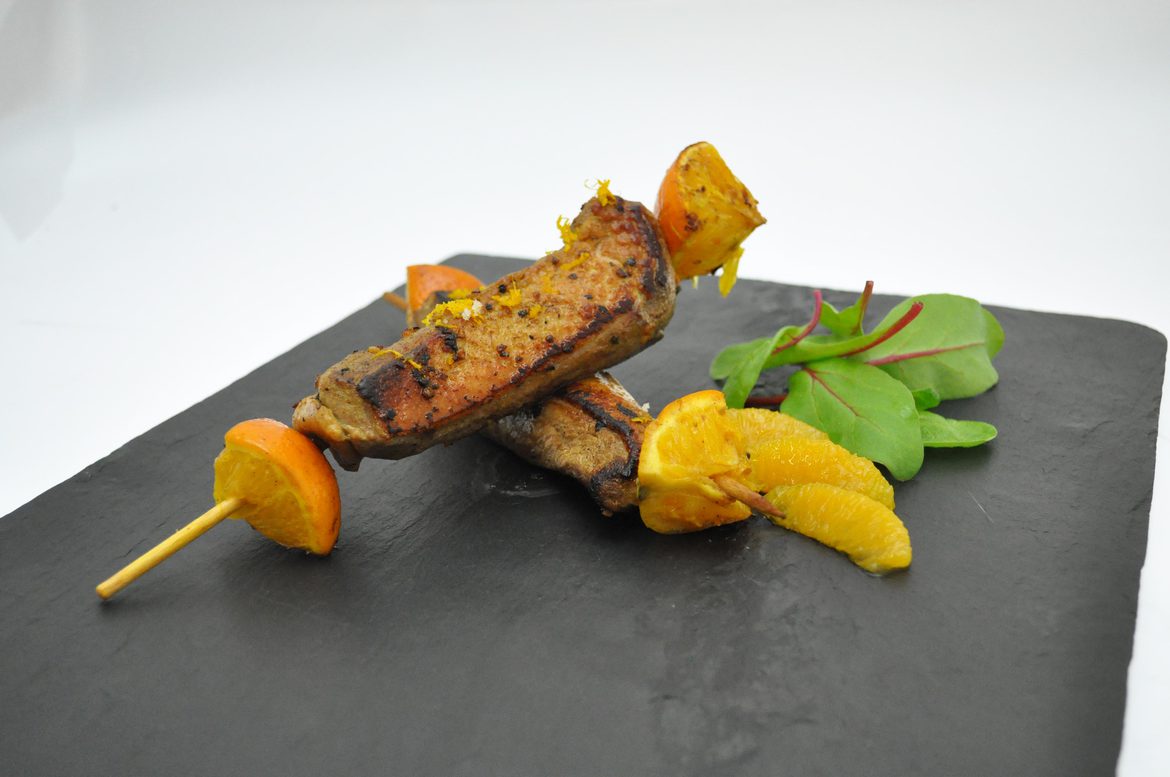 Roast duck breast fillets on stewed vegetables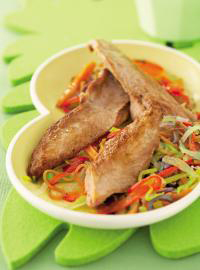 Ingredients
12 to 16 duck breast fillets
1/2 bag grated carrots
1/2 bag grated mixed vegetables
1 bell pepper
1 onion
3 tsp lemon juice
1 tsp honey
1 tbsp soy sauce
Salt and pepper
Preparation
Preheat the oven to 210°C (410°F).
Mix the honey, soy sauce, black pepper and 2 tbsp water together in a bowl. Add the duck breast fillets and marinate for a few minutes.
Peel and finely chop the onion and slice the bell pepper thinly, then mix all of the vegetables together.
Place the fillets in the oven and cook for 5 to 7 minutes. During that time, heat a pan with 3 tbsp lemon juice and add the grated vegetables to cook.
Arrange the stewed vegetables on each plate, then place the duck breast fillets.
Serve.