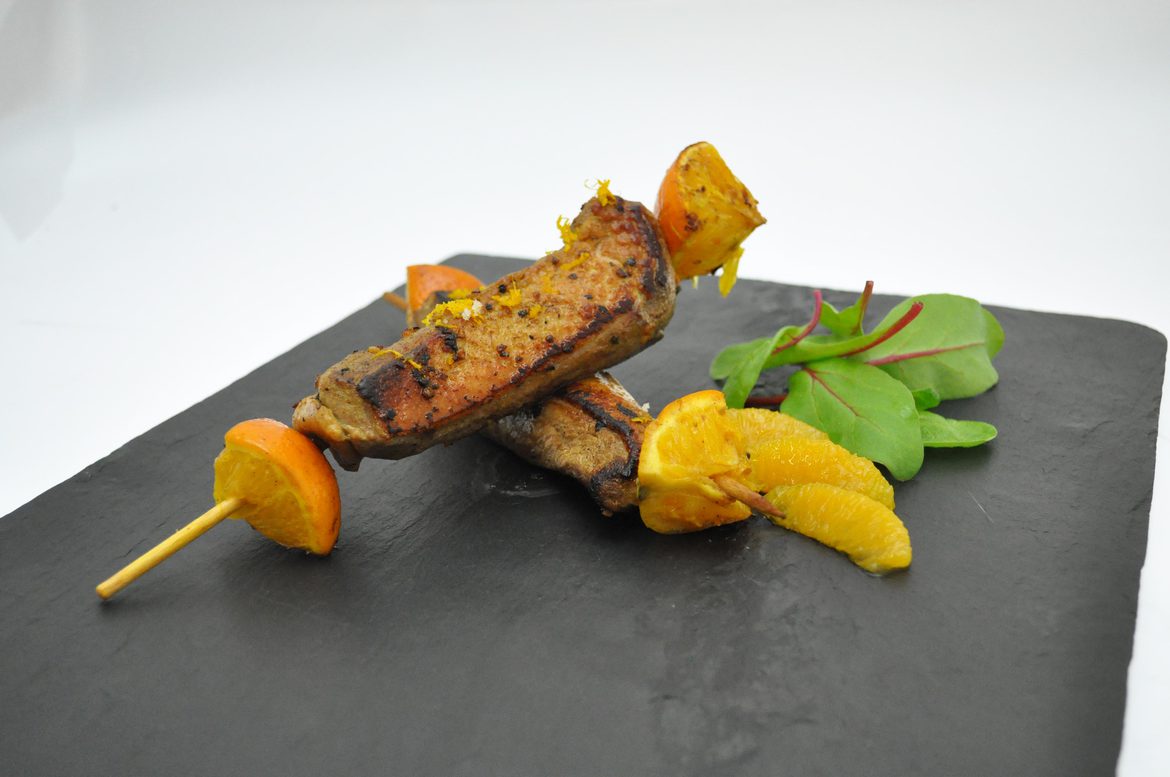 Duck tournedos with its flash-fried vegetables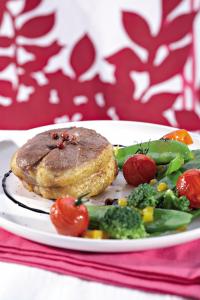 Ingredients
4 duck tournedos
200 g snap peas
200 g broccoli florets
100 g cherry tomatoes
1 yellow pepper
1 onion
1 sprig thyme
10 cl balsamic vinegar
Salt and pepper
Preparation
Wash the vegetables, cut the cherry tomatoes in two, chop the onion and dice the yellow pepper. Mix and set aside.
Add balsamic vinegar to a saucepan and reduce by half. Heat two pans, placing the mix of vegetables in one and the tournedos in the other. Salt and pepper.
Cook the tournedos for two to three minutes on each side, depending on how you want it cooked. Mix the vegetables regularly. Place on tournedos and a few sautéed vegetables in each plate, then drizzle a line of reduced balsamic vinegar. Serve immediately.