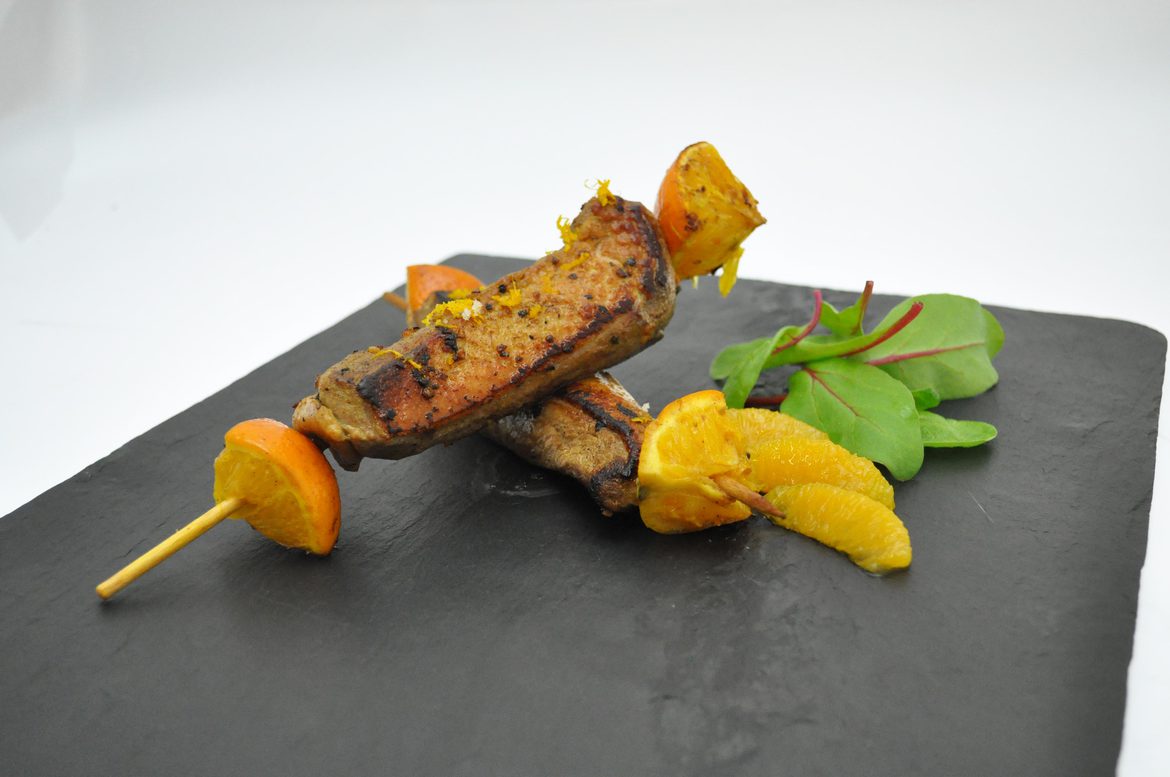 Steamed duck foie gras in bean cream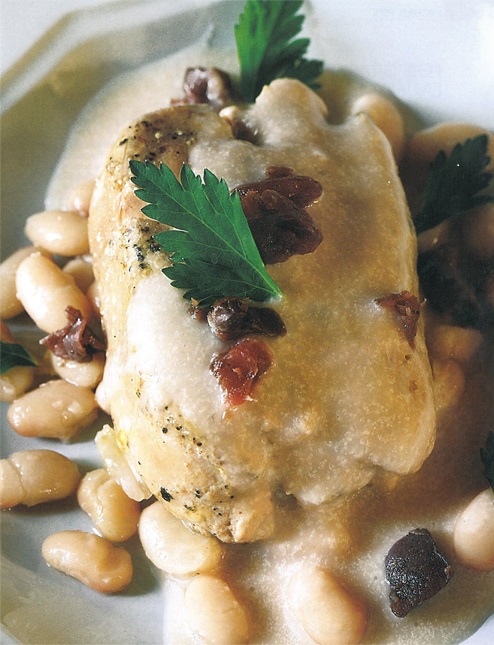 Ingredients
4 thick slices (1.5 to 2 cm thick) duck foie gras (70-80 g each)
1 tbsp smoked duck breast bacon cubes
250 g Vendée beans
1 medium onion
2 cloves
2 peeled, degermed garlic cloves
1 peeled shallot
1 bouquet garni
1 tbsp crushed flat-leaf parsley
250 ml liquid cream
Coarse salt, fine sea salt and pepper from a mill
Preparation
Blanch the beans and drain them. Put the blanched beans back in the saucepan, cover with chicken stock, add the onion studded with cloves, the garlic cloves, the shallot and the bouquet garni. Salt moderately and simmer. When the stock starts to boil, skim it, cover and cook for 2 hours.
Season both sides of the slices of foie gras with fine sea salt and pepper from a mill, then hermetically seal each slice in plastic wrap.
After cooking for 2 hours, remove the aromatic garnish (onion, garlic, shallots and bouquet garni) from the saucepan. Use a skimming ladle to remove half of the beans, drain them and blend with the cream, then season to taste. Pour the bean cream into a saucepan and simmer over a gentle flame.
Bring water to a boil in the lower part of a couscous steamer. Arrange the wrapped foie gras in the upper part, cover and cook for 8 minutes.
Bring the bean stock to a boil, then drain the remaining beans. Once cooked, arrange the slices of foie gras on a paper towel and gently remove the plastic wrap.
Place in four soup plates. Add 2 tbsp of hot beans to each plate. Arrange the slices of foie gras, drizzle the bean cream over them, and then sprinkle a few bacon cubes and a few spring of crushed parsley.